Hyundai Issues Recall for Recent Model Elantras, Konas, and Velosters Related to Dangerous Engine Failure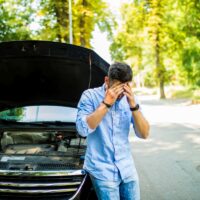 The never-ending line of major auto manufacturer recall announcements continues. The latest manufacturer to sell us dangerously defective vehicles: Hyundai. Hyundai Motor America recently issued a recall of newer models of its Elantra, Kona, and Veloster lines. According to the recall campaign reported by the National Highway Traffic Safety Administration (NHTSA), the vehicles covered by the recall were equipped with a faulty engine that could stall and significantly increase the risk of a car crash, in addition to other hazards. Continue reading for details on the Hyundai recall. If you have been sold a lemon or if you have auto fraud concerns, reach out to a seasoned and effective California lemon law attorney for help protecting your rights and your safety.
Newer Hyundai Models Prone to Engine Failure, Fires
According to a recall statement dated April 28, 2021, recent models of certain Hyundai vehicles were equipped with dangerously defective engines. The problem was caused by improperly heat-treated piston oil rings. Engines damaged by the defective parts are prone to stalling, which increases the risk of a crash (particularly if the stall occurs on the freeway or otherwise while driving in traffic or at high speeds). The affected parts may also cause oil to leak onto hot exhaust components, which increases the risk of a spontaneous fire.
Vehicles covered by the 2021 recall include the following:
2019-2020 Elantra
2019-2021 Kona
2019-2021 Veloster
Any of the above vehicles equipped with the covered 2.0L "Nu" MPI engines are affected by the recall, carrying the identified risk of engine failure caused by the improperly heat-treated piston oil rings. Owners of affected vehicles should have received notifications mailed on August 24, 2021.
The recall was precipitated by similar problems identified in certain model Kia vehicles from October 2020 through April 2021. Kia and federal safety officials tied the newly-identified problem to at least five fires that had been previously reviewed and left with an undetermined root cause. Although these five fires were tied to the same engine issue, Hyundai stated that it was unaware of any confirmed injuries or crashes caused by the defective engine.
Owners of the affected vehicles were advised to contact Hyundai, NHTSA, or dealers regarding their vehicles. Dealers will conduct an inspection of the engine and, should it be necessary, replace the engine, free of charge. Hyundai will also install Piston Ring Noise Sensing System (PNSS) software in affected vehicles in the future.
The recent recall follows a 2020 recall for certain year 2020 model Kona vehicles. The 2020 recall pertained to improper certification labels relaying an inaccurate Gross Axle Weight Rating (GAWR). Failure to list the proper GAWR increases the risk that a vehicle will be overloaded, which in turn increases the risk of an accident. Owners were advised to obtain corrected label stickers reflecting an accurate GAWR.
Call a Seasoned Lemon Law Attorney at Nita Lemon Law Firm if Your Hyundai is Defective
If you are experiencing problems with your vehicle, I would like the opportunity to evaluate your lemon law claim at no charge to you and discuss your legal options. For a free, no-obligation consultation, please call me toll-free at 877-921-5256, submit a free case evaluation on my website at www.nitalemonlaw.com, or email me directly at nick@nitalemonlaw.com. Either way, I will personally evaluate your case and promptly respond to your inquiries. I look forward to hearing from you.