After Reports of Injuries, Ford Recalls 775,00 SUVs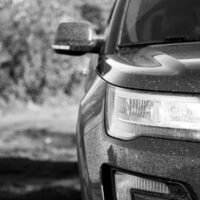 We've discussed several auto recalls in recent months. In fact, there seems to be a never-ending supply of auto recalls issued by major auto manufacturers. Much of the time, however, defects are discovered by government agencies or the manufacturers themselves before anyone is actually hurt. Sometimes, however, dangerous defects are not discovered until after many people are injured. Ford recently issued a massive recall applying to three-quarters of a million vehicles in the United States and worldwide after at least a handful of people suffered an injury. Continue reading for details on the Ford recall. If you have been sold a lemon or if you have auto fraud concerns, reach out to a knowledgeable and passionate California lemon law attorney for help protecting your rights and your safety.
Ford Explorer SUVs Recalled for Dangerous Steering Issue
In mid-July, 2021, automaker giant Ford issued a massive recall notice applying to nearly 775,000 vehicles in the U.S. and worldwide. The recall applies to 2013-2017 models of the Ford Explorer. The recall follows reports of at least six injuries caused by steering issues in North America.
According to Ford, these models of the Explorer have a defect affecting the cross-axis ball joint that may cause affected vehicles to "experience a clunk noise, unusual handling, or a misaligned rear wheel." The vehicles may experience a fractured rear suspension toe link that "significantly diminishes steering control, increasing the risk of a crash."
A total of 774,696 vehicles are covered by the recall. 676,152 of the covered vehicles are located in North America and 59,935 are located in China, while the remainder of the recalled vehicles are in Europe, South America, and other international markets. Ford's recall statement notes that, in the United States, the affected vehicles "are located in high-corrosion states as defined by the National Highway Traffic Safety Administration or in regions with a combination of cold winter weather with relatively high humidity and substantial road salt use." Ford's recall statement indicates that winter weather creates a particular problem for the affected Explorers.
Ford announced the recall along with two smaller recalls of other vehicles. Ford is recalling around 35,000 Ford F-350 model years 2020-21 with 6.7-liter engines based on an improperly-welded rear axle housing spring seat interface. As explained by Ford: "Affected vehicles may experience rear driveline disconnection. Customers may experience vibration and/or shaking while driving at highway speeds, and/or shuddering upon acceleration."
Ford is also recalling roughly 41,000 2020-2021 Lincoln Aviator vehicles that are equipped with a 3.0-liter gas engine. The recall is based on the vehicles potentially coming with an improperly secured battery cable wire harness, which could cause a short circuit and potential fire.
Any Ford owner with one of the covered vehicles should head to a dealership immediately for repair, replacement, or a refund. If you've been hurt by an auto defect, or if you are unable to get a repair in a reasonable amount of time, talk to a knowledgeable California lemon law attorney for assistance.
Seasoned Advice and Representation from a Dedicated California Lemon Law Attorney at Nita Lemon Law Firm
If you are experiencing problems with your vehicle, I would like the opportunity to evaluate your lemon law claim at no charge to you and discuss your legal options. For a free, no-obligation consultation, please call me toll-free at 877-921-5256, submit a free case evaluation on my website at www.nitalemonlaw.com, or email me directly at nick@nitalemonlaw.com. Either way, I will personally evaluate your case and promptly respond to your inquiries. I look forward to hearing from you.