Leading California Lemon Law Attorney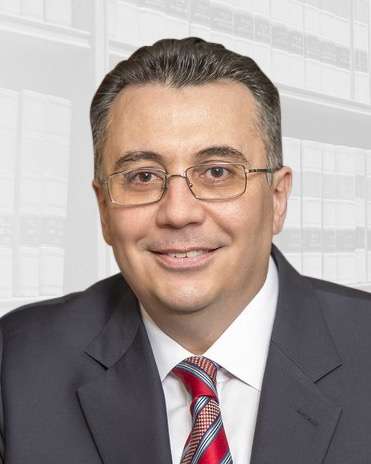 M. Nick NitaNick Nita is the founder and principal attorney of the Nita Lemon Law Firm, where he practices exclusively in the areas of California lemon law and automobile fraud statewide. Since 2003, Mr. Nita has personally handled over 10,000 cases of lemon law and dealer fraud, amassing a wealth of experience likely unmatched anywhere in the state. Mr. Nita personally handles all aspects of the case from start to finish, quickly assessing a client's claim and achieving a positive resolution as speedily, efficiently and satisfactorily as possible.
Nick Nita served in the US Army. After an honorable discharge from the US Army, Nick Nita graduated from the University of La Verne and University of La Verne College of Law, where he received top recognition for being best student in his Torts and Remedies courses. He was admitted to the California Bar in 2003 and is licensed to practice in all California state courts, as well as the United States District Court for the Southern District of California. Graduate of CAALA's Plaintiff Trial Academy. Completed an intensive professional training program in the art of Trial Skills at the National Institute for Trial Advocacy.
Mr. Nita is a member in good standing of the State Bar of California, where he serves as a member of the bar's Civil Litigation and Law Practice Management sections. He is also a member of the Los Angeles County Bar Association and the Consumer Attorneys Association of Los Angeles.
Mr. Nita served as co-counsel in the case of Kim v. Porsche Cars North America, a case in which Mr. Nita obtained a financial recovery for his client based on a violation by the defendant of the California Consumers Legal Remedies Act. On appeal to the California Court of Appeals, the court ruled that Mr. Nita was entitled to attorney's fees paid by the defendant, since his client was a "prevailing party" in the action, even though the case was settled prior to trial. This decision is important in establishing when defendants are liable for plaintiff's attorney's fees, thereby allowing successful plaintiffs to keep the entire amount of their monetary award.
Nick Nita is a member of the US Chess Federation and holds the title of National Chess Master. When not fighting for the consumers, Nick Nita enjoys playing in chess tournaments throughout USA.
Mr. Nita can be reached at the Nita Lemon Law Firm in Los Angeles at 213-232-5055, or statewide toll-free at 877-921-5256, or through the firm's online contact form.