Hyundai and Kia Pay Hundreds of Millions in Fines for Engine Dangers and Misleading Public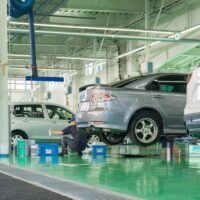 We previously discussed a settlement issued by Hyundai regarding prevalent, dangerous engine defects in a number of different car models sold over the past decade. Hyundai and Kia followed-up that settlement with a belated recall concerning brake fluid leaks. A recent consent order between the automakers and the National Highway Traffic Safety Administration (NHTSA) is yet another step in the Hyundai saga. They now owe over $200 million in penalties for their untimely recall of vehicles with defective engines. Read on to learn about the NHTSA consent orders. If you own a vehicle subject to a recall, if you have been sold a lemon, or if you have auto fraud concerns, reach out to a savvy and effective California lemon law attorney for help protecting your rights and safety.
NHTSA Finds Hyundai and Kia Lied, Issued Late Recall
In late November, NHTSA announced consent orders with Kia and Hyundai relating to the recalls of vehicles equipped with Theta II engines. The Theta engines reportedly suffered from engine knocking, excessive oil consumption, engine stalling, engine failure, and even spontaneous fires. Kia and Hyundai recalled over a million vehicles equipped with those engines, although for a time they resisted compensating owners for damage caused by the engines.
According to NHTSA, Hyundai and Kia acted untimely when they recalled the over 1.6 million vehicles. They should have issued the recall earlier, meaning that they knowingly left millions of customers around the country in danger due to the delay in recalling the vehicles. Moreover, NHTSA found that the automakers inaccurately reported information to NHTSA and customers concerning the recalls.
As a result of these actions, NHTSA issued a combination of penalties totaling $210 million. The consent orders demand the companies undertake both monetary and non-monetary measures to enhance their safety practices, including building a US test facility for safety investigations and creating a new US safety office. The companies must establish a sophisticated data analytics program to track safety issues and must comply with regular independent audits. Hyundai must pay $140 million in civil penalties and spend $40 million on specified performance measures, and it may still owe an additional $46 million penalty if certain conditions are not satisfied. Kia owes $70 million in civil penalties, must spend $16 million on safety measures, and may owe an additional $27 million deferred penalty.
NHTSA noted that these consent orders do not impact other ongoing investigations into Hyundai and Kia concerning non-crash fires, including for other vehicles that have Theta II engines.
Get Seasoned Advice and Representation from an Experienced California Lemon Law Attorney at Nita Lemon Law
If you are experiencing problems with your vehicle, I would like the opportunity to evaluate your lemon law claim at no charge to you and discuss your legal options. For a free, no-obligation consultation, please call me toll-free at 877-921-5256, submit a free case evaluation on my website at www.nitalemonlaw.com, or email me directly at nick@nitalemonlaw.com. Either way, I will personally evaluate your case and promptly respond to your inquiries. I look forward to hearing from you.