Why You Should Opt Out of Hyundai's Class Action Settlement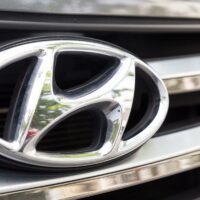 If you have purchased a Hyundai Sonata, Santa Fe, or Tucson in the past decade, you may have received or may soon receive notice of a proposed class action settlement concerning severe defects in these vehicles. The proposed class in the settlement automatically includes all purchasers and lessees of these vehicles anywhere in the United States. That means that whether or not you act, if you purchased or leased a covered vehicle, you are a member of the class. You will be included in the settlement and give up your right to bring separate legal claims against Hyundai unless you specifically choose to opt out. Our experienced and savvy California auto fraud attorney strongly recommends that you act now to opt out of the settlement and preserve your right to bring separate claims against your auto dealer and manufacturer.
The Covered Vehicles
The settlement covers the following Hyundai models and years:
2011 – 2019 Sonata
2013 – 2019 Santa Fe
2014 – 2015 Tucson
2018 – 2019 Tucson
If you have purchased or leased any of these vehicles anywhere in the United States, then you are a member of the proposed class. You are automatically included in the settlement unless you affirmatively opt out.
The Alleged Defects
According to the proposed settlement, the covered Hyundai vehicles suffer from a defect that can cause engine seizure, stalling, engine failure, and engine fires. Engine seizure or stalling can be extremely dangerous if experienced while driving in traffic, such as on the freeway. Engine fires are obviously a serious concern for any driver at any time. The lawsuit also alleges that owners and lessees have been improperly denied repairs under their vehicles' warranties.
Why You Should Opt Out
The proposed settlement offers little in terms of relief. You will be entitled to an extension of your warranty, reimbursement for past "qualifying repairs," and repair-related expenses such as car rental costs, as well as small additional "goodwill" payments and compensation for delays in obtaining repairs. These goodwill and inconvenience payments are available for people who attempted to get repairs and were denied; they amount to a couple of hundred dollars at best. Even receiving your full payment is contingent on the settlement pot being big enough. Accepting the settlement likely forfeits your rights under California's lemon laws.
If you opt out of the settlement, you can instead bring a claim under California's Lemon Law. If your vehicle has had any of the issues described or any warranty complaints, your vehicle might be a lemon, and you may be entitled to a Refund, Replacement Vehicle, or Cash Settlement under California's Lemon Law. In such a case, the Nita Lemon Law Firm may be able to help you at no charge to you. A refund, replacement vehicle, or cash settlement is likely to be worth much more than the small "goodwill" pittance that Hyundai is offering, which itself is contingent on your having tried to get "qualifying" repairs.
Call the Dedicated Lemon Law Attorney at Nita Lemon Law Firm if Your Hyundai is Defective
If you are experiencing problems with your vehicle, I would like the opportunity to evaluate your lemon law claim at no charge to you and discuss your legal options. For a free, no-obligation consultation, please call me toll-free at 877-921-5256, submit a free case evaluation on my website at www.nitalemonlaw.com, or email me directly at nick@nitalemonlaw.com. Either way, I will personally evaluate your case and promptly respond to your inquiries. I look forward to hearing from you.