Hyundai Issues Additional Recalls After Recent Engine Defect Settlement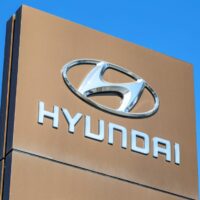 We recently discussed a settlement issued by Hyundai concerning dangerous engine defects present in a variety of Hyundai models sold over the past decade. As we stated previously, we strongly recommend that you opt-out of the proposed settlement if you own a covered vehicle and are a part of the proposed class. Hyundai has since issued additional recalls for dangerous defects in other car models, and even other defects present in the same vehicles covered by the class action settlement. Read on to learn the details about the recent Hyundai recalls. If you own one of the vehicles subject to the recalls, if you have been sold a lemon, or if you have auto fraud concerns, reach out to a seasoned and effective California lemon law attorney for help protecting your rights and your safety.
Hundreds of Thousands of Hyundai and Kia Vehicles Recalled Due to Dangerous Brake Fluid Leaks
Collectively, Kia and Hyundai recently recalled more than half a million vehicles due to a defect that could cause the brake system to leak brake fluid and catch fire. According to the National Highway Traffic Safety Administration (NHTSA), the brake fluid in the covered vehicles may leak from the vehicles' anti-lock brake system (ABS). Earlier this September, Hyundai recalled more than 150,000 Santa Fe Sport SUVs from model years 2015 through 2017, while Kia recalled more than 440,000 Optima sedans from model years 2013 through 2015 and Sorento SUVs from model years 2014 through 2015.
The companies actually issued two separate recalls for two distinct types of leaks from the ABS, both of which can create an electrical short circuit and cause a fire. Although Hyundai and Kia are separate brands, they are both owned by the same parent company, which is Hyundai.
Shortly after issuing the recalls in early September, Kia and Hyundai issued yet another set of recalls for additional issues concerning the ABS. The 2019 through 2021 Hyundai Tucson SUV and 2019 Kia Stinger sedan also harbor the potential for brake fluid leaks, issues which Hyundai has stated are entirely unrelated to the other ABS issue for which they issued a recall just a week earlier. The automakers encourage owners of these models to park them outside until the defects are fixed.
If you own any of the affected vehicles, take them to a Hyundai or Kia dealership or an approved auto shop for repairs as soon as possible. If you have any issues with the repairs, if you have claims for damages due to the defects, or if you are part of the proposed class action settlement concerning other Hyundai vehicle defects, call a dedicated California auto fraud attorney for assistance.
Get Help from a Qualified and Knowledgeable California Lemon Law Attorney at Nita Lemon Law Firm
If you are experiencing problems with your vehicle, I would like the opportunity to evaluate your lemon law claim at no charge to you and discuss your legal options. For a free, no-obligation consultation, please call me toll-free at 877-921-5256, submit a free case evaluation on my website at www.nitalemonlaw.com, or email me directly at nick@nitalemonlaw.com. Either way, I will personally evaluate your case and promptly respond to your inquiries. I look forward to hearing from you.