Auto Safety Recalls During Coronavirus Pandemic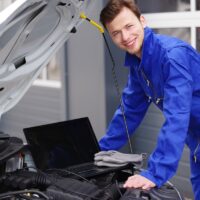 When an auto manufacturer or a government agency determines that a car or auto part is defective, the manufacturer will issue a recall. We have discussed several of these recalls, and the dangers that can result from a company ignoring safety issues and failing to issue a recall (or when drivers ignore safety recalls). What if you learn of an auto recall right now, during the coronavirus pandemic? More than 50 car, truck, and motorcycle recalls have been issued in the month following the president declaring a national emergency. Most businesses are closed; what if you are unable to get a replacement or repair? Will this affect your warranty or your ability to get covered by the recall? Continue reading for tips on dealing with recalls during the coronavirus pandemic, and call a California auto fraud attorney if you believe you've been sold a lemon or if you have any California auto fraud issues.
Recalls are not limited by warranty periods
First and foremost, it is important to note that recalls are separate from warranties. While your warranty will expire after a certain point, recalls do not. Recalls, once issued, exist in perpetuity, regardless of whether your car is still covered by the manufacturer's warranty. If you wait to take your vehicle in for replacement or repair until after the pandemic is over, you will not lose out on your legal rights because you delayed. If your car is subject to a safety recall and you can leave it in the garage for the time being, either by relying on another vehicle or because you no longer need to travel for work or essentials, then you can safely do so.
Auto repair shops may still be open
If you do still need to use your car during the pandemic, you might still be able to get the necessary repairs. The federal Department of Homeland Security has identified car repair and maintenance facilities as essential, which means they can remain open despite federal lockdown guidance. If the dealership or repair shop is open, you can take your car in for covered repairs in accordance with the recall.
Different states and cities may have different rules about which businesses are "essential," and the rules are changing every week as the pandemic situation evolves, so it is important to check your local and state government websites and news for information. Currently, California includes auto repair and maintenance facilities as essential businesses permitted to stay open during the lockdown. Call your local dealership to find out if and when they are open for repairs, and what services they are offering in light of social distancing guidance and other quarantine measures.
If you purchased a defective vehicle or have been the victim of fraud when buying a car in California, find out if you have a right to compensation by contacting the knowledgeable and effective California lemon law and auto fraud lawyer Nick Nita for a free consultation, in Los Angeles at 213-232-5055, or statewide at 877-921-5256.