2012-2016 Kia Soul Targeted for Recalls Due to Stalling and Fire Risk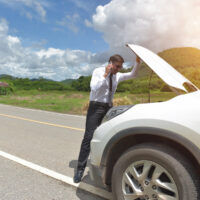 Car manufacturer Kia and its parent company Hyundai are again the subjects of troubling stories regarding the safety of their vehicles. Earlier this summer, we reported on a recall of certain Kia models—the second recall of the Sportage, Optima, and Sorrento in as many years. Now, the company has issued a recall notice for certain model years of the Kia Soul based on reports that a defect in the engine can result in sudden stalling or even engine fires. Learn more about the recall below, and contact an experienced California Lemon Law attorney if you bought an affected Kia Soul or another defective vehicle.
Recall based on dangerous engine failures
The most recent recall issued by Kia and Hyundai is a recall of hatchback Kia Soul models manufactured between 2012 and 2016. The recall targets Kia Soul models that have a 1.6 liter, inline-4 cylinder engine. The recall affects nearly 380,000 Kia owners across the US. Previous recalls of the Hyundai Sonata and Santa Fe and the Kia Sportage were issued based on a flaw in the engine's oil pan seal that caused a fire risk. In the case of the Kia Soul recall, however, the defect is based in the engine's catalytic converter.
Damage to catalytic converter could lead to stalling, fires
The official recall documents explain that, when exhaust gas temperatures rise to a certain level, the catalytic converter can overheat. When that overheating occurs, small particles from the damaged catalytic converter can enter the engine and affect combustion. This can damage the pistons and the piston connecting rods, causing the engine to stall while the car is in motion, leading to a serious crash risk. Aside from stall risks, damage to the catalytic converter could lead to a fire. If a connecting rod should become detached, it could puncture the engine block. This could lead to oil leaking from the engine that, should it reach the exhaust, might combust into flames.
Affected Kia Soul owners are strongly encouraged to contact their local dealers to arrange for an inspection of their vehicles. Depending on the extent and nature of damage to the engine, the dealer may repair the engine software to prevent the catalytic converter from overheating, replace the catalytic converter if it's already damaged, or replace or repair the engine if damage has already occurred.
If you've struggled to get a defective vehicle repaired or replaced, find out if you're a good candidate for damages under California Lemon Law by contacting the experienced and knowledgeable California Lemon Law attorney Nick Nita for a no-cost evaluation of your claim at 213-232-5055 or 877-921-5256.