Dangerous Defects in Kia Engines Lead to Second Recall of the Same Vehicle in Two Years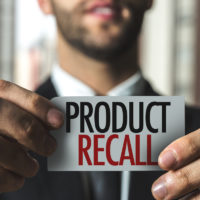 In recent years, the Korean car manufacturer Kia has struggled to ensure the safety of its vehicles' engines. Only two years after an initial recall over serious concerns with the safety of its engines, it is conducting yet another recall of the same vehicles based on potential errors in how the first round of repairs were conducted. Learn more about the recalls below, and contact a California lemon law attorney if you can't seem to get your vehicle repaired correctly.
Kia issues initial recall notice in 2017
Owners of the Kia Optima received their first notice of a serious safety issue with their vehicles in March 2017. At that time, those who leased or owned a Kia Optima, Sorrento, or Sportage with a model year between 2011-2014 were notified that a serious engine manufacturing defect could leave them vulnerable to abrupt engine stalling. Specifically, Kia explained in its recall notice that problems with the machining of the engine crankshaft meant that metal debris could have been left behind in the crankshaft's oil passages. Additionally, the surface of the crankpins may not have been sufficiently smooth.
These two flaws in the engine had been found to cause the engine's bearings to wear prematurely. Kia found that this improper wear could even lead to sudden stalling of the vehicle when traveling at high speeds, which could result in a dangerous crash. Kia issued a recall of these cars so that it could inspect and, if necessary, repair any such defectively-manufactured engines. Kia extended the warranty from 10 to 15 years for coverage of this issue.
Recall repairs result in more recalls
Unfortunately, Kia Optima owners who took their vehicles in to be serviced faced yet another recall in January 2019 for a serious safety issue. When performing repairs for the engine defect described above, the high pressure fuel pipe was damaged, torqued, or misaligned when the vehicle's engine was replaced. Leaks in this fuel line could result in gas leaks that could cause a fire. Owners of a Kia Optima must now return to authorized dealers to have a second inspection conducted and, if necessary, receive repairs of the critical fuel line. Owners of a twice-recalled Kia Optima may have a claim for damages under California law depending on the terms of their warranty with Kia. Those affected should contact a California Lemon law attorney for more information.
Nita Lemon Law Firm Serves All of California
If you purchased a vehicle in California that has had repeated mechanical defects or safety issues that dealers have been unable to repair, find out if you're entitled to a buyback under California Lemon law by contacting the experienced and effective California Lemon law attorney Nick Nita for a free consultation at 213-232-5055 or 877-921-5256.