Hyundai, Kia Recall 500,000 Cars Due to Dangerous Engine Defect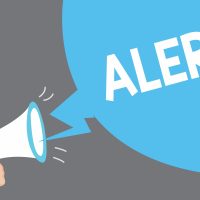 As we've said before, auto manufacturers are notorious for putting products onto the market that are simply not up to snuff. Recently, we discussed a recall issued by Hyundai relating to engine failure and potential engine fires. That recall was, apparently, only the tip of the iceberg for the automaker. Just this month, Hyundai and Kia issued a massive recall covering nearly half a million vehicles on the road. Please continue reading if you own a Hyundai or Kia, or if you know someone who might own or lease a vehicle subject to the recall. If you have been sold a lemon or if you have auto fraud concerns, reach out to a passionate California lemon law attorney for help protecting your rights and your safety.
Fire Risk Leads to Huge Recall for Hyundai, Kia
On February 8, 2022, news outlets reported that Kia and Hyundai had issued a recall of nearly 500,000 cars and SUVs sold across the United States. According to the auto manufacturers, the anti-lock brake computer control modules in the covered vehicles may have been adversely affected by "foreign contaminants." These contaminants can cause the control modules to short circuit, leading to possible fires in the engine compartment.
The automakers are advising owners of the affected vehicles that the engines can catch fire while the vehicles are active and in motion, but they may also catch fire even while the vehicle is parked and the engine is off. Drivers and passengers are at risk of serious injury due to fire and related engine problems whether the car is in motion or not. Owners are urged to park their vehicles outside and away from buildings until the issue has been resolved.
What Vehicles are Covered by the Hyundai/Kia Recall?
Hyundai and Kia are recalling nearly half a million combined vehicles in connection with the engine fire issue. Hyundai is recalling a total of 357,830 vehicles, including the following:
2016-2018 Santa Fe SUVs,
2017-2018 Santa Fe Sport SUVs,
2019 Santa Fe XL
2014-2015 Tucson SUVs.
Kia, meanwhile, is recalling 126,747 vehicles currently on the market, including the following:
2016-2018 K900 sedans
2014-2016 Kia Sportage SUVs.
The recent recall covers vehicles as old as model year 2014. That means that many of the vehicles are likely outside the manufacturer's warranty–meaning that while the company will offer the necessary repairs, owners will not likely be offered compensation for incidental costs such as for rental cars, replacement vehicles, or loss of value to the vehicle. Owners are thus left with a car that was defective as manufactured, but without repayment for the reduction in value and other damages. If you own one of the affected vehicles and you have been injured or suffered financial damage as a result, you might have a legal claim.
Tesla Seat Belt Recall
Not to be outdone, electric car manufacturer Tesla also announced a recent recall covering over 800,000 2021-2022 Model S and Model X, 2017-2022 Model 3, and 2020-2022 Model Y vehicles. According to the notice, the covered vehicles do not make the audio chime noise to alert the driver that they are not wearing a seat belt, as required by the Federal Motor Vehicle Safety Standards. Another 26,000 Teslas were recalled for defective defrosting functionality, which could obstruct driver visibility on the road.
Call a Dedicated Lemon Law Attorney at Nita Lemon Law Firm if Your Kia or Hyundai is Defective
If you are experiencing problems with your vehicle, I would like the opportunity to evaluate your lemon law claim at no charge to you and discuss your legal options. For a free, no-obligation consultation, please call me toll-free at 877-921-5256, submit a free case evaluation on my website at www.nitalemonlaw.com, or email me directly at nick@nitalemonlaw.com. Either way, I will personally evaluate your case and promptly respond to your inquiries. I look forward to hearing from you.