What Happens When You Win a Lemon Law Case?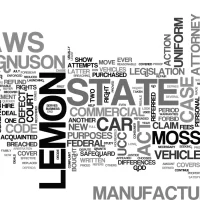 If you bought or leased a defective vehicle, even if it was used, you may be entitled to protection under California's Lemon Law. The Lemon Law protects buyers and lessees of California cars, trucks, and other vehicles when they are sold lemons–vehicles with defects that render them unsafe, unusable, or otherwise worth less than advertised.
If you bought a lemon, sue the dealership, and win your case, what happens? What do you get for bringing a successful Lemon Law claim? Read on to learn about what happens if you win your case, and if you bought or leased a lemon, call a skilled and dedicated California lemon law attorney at Nita Lemon Law for help protecting your rights and your safety.
Replacement or Refund
California's Lemon Law requires dealerships to fix any identified defects so long as they were pre-existing and you're still under the manufacturer's warranty. If they cannot fix your car within a reasonable number of repair attempts, you have a Lemon Law claim.
If you bring a successful claim, that means you've either won at trial or the manufacturer has decided to settle and pay you what they owe under California's Lemon Law. According to the law, you are entitled to either a refund or a replacement.
If you choose a refund, you'll get back the full contract purchase price of your car, as well as incidental costs and other collateral expenses, such as the costs of repairs, sales tax, finance charges, license fees, interest, manufacturer add-ons, etc. Anything you paid to buy or lease the car in the first place will be returned to you. With your refund, you can shop for a new car on your own terms. It's possible the refund offer may be less than the original price if there's obvious damage to the vehicle unconnected to the manufacturer's defect.
Alternatively, you may be able to choose a replacement vehicle. If you generally like the make and model that you chose, and the defect was specific to your unit–or has since been corrected by the manufacturer, for example, in a recall–then you can opt for an equivalent vehicle. You'll need to select a new vehicle within the same price range. The manufacturer will be responsible for covering any additional license fees and sales taxes. If you settle the case, the manufacturer may prefer to give you cash rather than a replacement vehicle, as they are likely to lose more money on a replacement vehicle.
Reimbursement of Your Expenses
With help from a seasoned Lemon Law veteran, you can recover more than just your vehicle's purchase price. You may be able to get reimbursement for all associated expenses you incurred as a result of your vehicle's defects–rental car costs, taxis, repair costs, towing expenses, inconvenience of multiple repair attempts, etc. the Lemon Law also allows you to seek reimbursement for your attorney fees and costs, so you walk away with everything you are owed and the manufacturer pays your lawyer for you.
If you're experiencing persistent problems with your new or used vehicle in California and believe you may qualify for a Lemon Law buyback, get a free consultation on your case by contacting the dedicated California Lemon Law attorney Nick Nita in Los Angeles at 213-232-5055, or toll-free statewide at 877-921-5256.