When Will My Car Be Deemed a "Lemon" under California Law?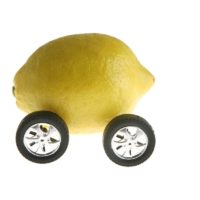 Trying to get to work or school or running basic errands when you don't have a working car can be a serious burden. When your car is fairly new and still covered by a warranty, this can feel even more frustrating, knowing that you spent good money on a car that should work as promised.
If you've already sought the dealer's help multiple times in getting your car's issue repaired, you may be wondering when you'll be able to get relief from the hassle of having a dysfunctional car through California's Lemon Law. Unfortunately, the Song-Beverly Act, which lays out the Lemon Law in California, doesn't state a precise amount of time or number of repair attempts after which your car will be deemed a lemon. That said, a seasoned California lemon law attorney can provide guidance on how long you should expect to fight with repair shops before you'll be eligible for compensation or a new vehicle under the Lemon Law.
How many repairs constitutes a "reasonable" number?
California's Lemon Law states that if, after a "reasonable" number of repair attempts, your car's dealer or manufacturer can't repair a defect in your car that is covered under warranty, then it can be deemed a "lemon." But what will courts consider a "reasonable" number of attempts? The law doesn't say, but courts will presume that "reasonable" attempts have been made when:
The dealer or manufacturer has made two attempts to repair a defect that could result in death or serious bodily injury,
There have been four repair attempts of a defect which might not result in serious injury but is nevertheless covered under your vehicle's warranty, or
Your vehicle has been in the shop for repairs to warranty-covered issues for over 30 days, which do not have to be continuous.
What is the definition of a "repair attempt"?
Courts will consider a manufacturer or dealer to have made a "repair attempt" when the car has been delivered to an "authorized repair facility." Only official franchised dealerships for the car's manufacturer will be considered authorized repair facilities under the law. If you bring your car to an official dealership and ask them to repair it, this should be considered a "repair attempt," even if the dealer asks you to come back another time. Be sure to keep careful records of when you made a repair attempt, whom you spoke with at the dealership, and the result of the attempt so that you can use these records in an eventual Lemon Law claim.
For assistance in getting the compensation you deserve after purchasing a defective car in California, contact the determined and experienced California Lemon Law attorney Nick Nita for a free consultation at 213-232-5055, toll-free statewide at 877-921-5256.