When Can You Use California's Lemon Law?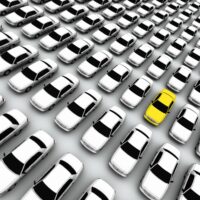 If you buy a new or certified used vehicle, you deserve a vehicle that meets typical usage and safety standards. If you are sold a "lemon," a car that looks fine from the outside but hides unreasonable defects, you are protected under California's Lemon Law. You have the right to get your car fixed without paying out of pocket or have the car bought back from you. Under what circumstances can you use the Lemon Law? When does the Lemon Law apply? What types of vehicles are covered? Read on for a discussion of when and how to use California's lemon law, and reach out to a California auto fraud attorney if you believe you've been sold a lemon or otherwise have suffered from auto dealer fraud.
Which Cars are Covered by California's Lemon Law?
California's Lemon Law covers a wide range of cars so long as they fall within certain guidelines. The Lemon Law covers cars including:
● Used cars or other vehicles that are purchased mainly for personal, family, or household usage (as opposed to commercial or professional use);
● Used cars or other vehicles that are used primarily for business purposes, provided that (a) the vehicle has a gross weight under 10,000 pounds, and (b) the company for whom the car is to be used has five or fewer registered vehicles;
● Used cars or vehicles that come with a written warranty; and
● Lemon cars or vehicles that an auto manufacturer repurchases and then resells to consumers with a manufacturer's warranty that covers the defects.
As we have previously discussed, even resale by a private party may not defeat your warranty or Lemon Law claim. The manufacturer's warranty will typically transfer from seller to buyer, meaning that the original warranty may still cover you for repairs and services. You may even be able to negotiate a purchase of the seller's rights under the Lemon Law as part of the car sale.
Does the Lemon Law apply to cars over a year old or with more than 12,000 miles?
California auto purchasers often carry the misconception that Lemon Law protection ends after a year. This is not true. Lemon Law protection extends for the entire period of a manufacturer's warranty, and it may extend further if the vehicle has been certified or if it includes a manufacturer's extended warranty. You may discover a defect two years after purchase, and, so long as the warranty is still in force, you can count on Lemon Law protections.
After How Many Repairs Can I Call the Car a Lemon?
The Lemon Law is meant to kick in when you buy a car and then realize it requires endless repairs. If you bring your car in for the same repair four or more times, or your car is out of service for more than 30 days during the manufacturer's warranty period (generally, the earlier of 36 months or 36,000 miles), then you may qualify under the Lemon Law. You may also utilize the Lemon Law if you have sought one to two repair attempts for a serious safety defect such as a brake failure, or two or more attempts if the defect recurs and is likely to cause death or serious bodily injury if the car continues to be utilized.
If you purchased a defective vehicle or have been the victim of fraud when purchasing a car in California, find out if you have a right to compensation by contacting the dedicated and passionate California lemon law and auto fraud lawyer Nick Nita for a free consultation, in Los Angeles at 213-232-5055, or statewide at 877-921-5256.