What's the Difference between a Car That's Been Recalled and a Lemon?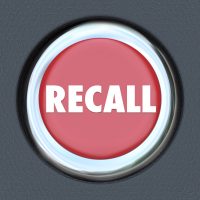 When buying a new car or truck, we want to be able to trust that the car is safe and in good working order, and that it will remain in good working condition for many years to come. Unfortunately, not all California vehicle owners are so lucky. When a car is beset by mechanical defects, owners may have a claim under California lemon laws to receive a buyback of their vehicle or other remedy. However, if that vehicle has been the subject of a recall notice, could a notice affect a potential lemon law claim? If so, what effect could it have? Read on to learn about how recall notices and lemon law claims interact, and speak with a knowledgeable California lemon law attorney for further assistance.
Recall notices are issued by a vehicle manufacturer or dealer, and are listed on the website for the federal National Highway Traffic Safety Administration. Recalls are issued when a group of vehicles manufactured within a certain time period, or at a certain manufacturing plant, share a similar defect or safety issue. Sometimes the defect prompting the recall isn't an immediate threat to the functioning of the vehicle or safety of the driver or others on the road. In other cases, the recall may be based on a serious, potentially lethal, safety defect in the vehicle. Typically, the manufacturer or dealer has already determined how it will repair the vehicle by the time the recall notice is issued, and the owner simply needs to bring the car to the dealership to have the repair made. Provided that the dealer's repair fixes the issue, the owner will not have a legal claim against the manufacturer related to the recall.
Lemon law, on the other hand, provides a remedy to owners of defective vehicles that cannot be repaired, despite numerous attempts. Owners of cars determined to be lemons may have a right to a buyback of their vehicle and reimbursement for the costs associated with repair attempts. Even if the issue with your car has become the subject of a recall, if the car cannot be fixed after repeated attempts, then you may still have a lemon law claim on that basis. Of course, if the problem you are having is unrelated to the recall issue, then your lemon law claim should not be affected by the recall in any way.
If you are the owner of a vehicle that has persistent and major mechanical problems that won't go away, find out if you might benefit from filing a California lemon law claim by contacting a knowledgeable and effective lemon law attorney at the Nita Lemon Law Firm for a free consultation at 213-232-5055, or 877-921-5256 statewide.