California's Laws For Sales of "Certified" Used Cars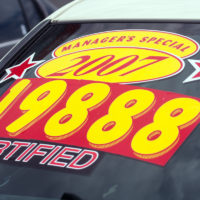 Buying a used car can feel like a little bit of a gamble. Even if you feel knowledgeable about cars and give the vehicle a thorough examination before making a purchase, issues can pop up after the car is off the lot that will suddenly turn a good deal sour. Many used car buyers will opt to purchase a "certified" vehicle, believing that this additional certification will save them from having to worry that the vehicle is in poor condition. When a car has been improperly advertised as having been "certified," California buyers may have a legal right to compensation if they've bought that car trusting in that certification. Learn more about California's laws on "certified" used cars, and contact a Los Angeles lemon law attorney if you feel you may have been defrauded.
What Makes a Used Car "Certified"?
There is no universal definition for what makes a used car "certified." Each manufacturer has different inspection requirements that must be completed on a vehicle before it can receive a designation as "certified." Many dealers state that their certified used or certified pre-owned (CPO) vehicles have undergone a 100+ point inspection by the factory and will charge a premium for these vehicles over what the car would cost were it not certified. Unfortunately, many vehicles have received only a cursory inspection before being considered "certified," leaving buyers at risk of encountering serious mechanical issues or even frame damage weeks or months after making a purchase.
California's Law on Certified Used Vehicles
The California Vehicle Code requires that Vehicles cannot be advertised as "certified" if:
The car has not been deemed "certified" by the vehicle manufacturer. In order for a vehicle to be considered officially "certified," the certification must come from the manufacturer of that vehicle and be sold through a franchised car dealer. If an independent lot is selling a car marked as "certified," this is one way to know immediately that the certification isn't official.
The car's odometer is inaccurate. If the car's odometer does not reflect the car's actual mileage, then the car can't be "certified."
The manufacturer bought the car back under a warranty program. If the car's manufacturer bought it back as a "lemon" or under another state or federal warranty program, then it cannot later become a certified used vehicle.
The car's title has a designation indicating serious problems. If the title of the car shows that the car was branded as "junk," "flood," "nonrepairable," or something similar, then the car can't also be designated as "certified."
The car's frame was damaged. A car cannot be "certified" if the car suffered damage to its frame in an accident or was sold as-is.
The car suffered serious unrepaired damage. If the car was damaged in a fire, flood, or crash and wasn't repaired to safe, drivable condition before the sale, it can't be "certified."
The buyer didn't get a full inspection report. Buyers of "certified" used cars in California are entitled to get a copy of the report of the full inspection performed on the vehicle, detailing all 100+ points of inspection, or whatever number was advertised by the dealer.
If you believe you were the victim of auto dealer fraud in California, find out if you have a right to take legal action by contacting the knowledgeable and effective California dealer fraud attorney Nick Nita for a free consultation in Los Angeles at 213-232-5055 or statewide at 877-921-5256.