What Actions Can Void the California Lemon Law?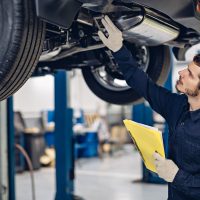 Navigating the complexities of California lemon law can feel daunting. It's challenging enough to figure out if your car qualifies as a lemon under California law, but it's even more perplexing to learn that certain actions on your behalf could damage your claim or void it entirely. Read on for a general discussion of California lemon law and what kinds of actions can hurt your claim. For personalized advice and assistance with a potential claim in Southern California or statewide, contact Nita Lemon Law Firm in Los Angeles for a free consultation with a skilled and knowledgeable California lemon law attorney.
What Is the California Lemon Law?
Firstly, let's explore what California lemon law is. Designed to shield consumers from the hardships and overall injustice of buying or leasing a defective vehicle, California's lemon law applies to new and used vehicles, leased or purchased, that come with a manufacturer's new vehicle warranty. The law states that if the manufacturer or its agents cannot fix a vehicle's warranty problem after a "reasonable" number of attempts, the manufacturer must either replace the vehicle or refund the consumer's money.
What Voids the Lemon Law in California?
However, the law is not without its limitations, which leads to our main topic – what voids the lemon law in California? There are certain scenarios in which this protective legislation might not apply, and it's essential for any vehicle owner to be aware of them.
Vehicle Type: Not all vehicles fall under the lemon law's protection. Motorcycles, off-road vehicles, and the "house" portion of motor homes, for example, are not covered.

Illegal Modifications: If the vehicle has been modified in ways not approved by the manufacturer, the lemon law may not apply. This can include changes to the engine, exhaust system, suspension, or other essential components that deviate from the manufacturer's specifications.

Misuse of the Vehicle: If the vehicle's defects are a result of abuse, neglect, or unauthorized repairs, these circumstances can void the application of lemon law.

Lack of Maintenance: Failure to properly maintain the vehicle according to the manufacturer's guidelines may also lead to a void in the lemon law protection.

The "Reasonable" Number of Repair Attempts: California's lemon law does not specify a definite number for what it deems "reasonable." However, if the same issue hasn't been remedied after four attempts (or fewer if a safety issue is involved), or if the vehicle has been in the shop for over 30 days cumulatively for warranty repairs, it's typically seen as reasonable grounds for a lemon law claim.
Understanding the potential voids in lemon law can be tricky, but it's crucial for making sure your claim stands on solid ground. If you're unsure whether your situation qualifies, Nita Lemon Law Firm is here to help. Serving clients in Los Angeles, Southern California, and statewide, we're committed to navigating these complexities and securing your rights.
The nuances of California lemon law can seem daunting, but remember, you are not alone in this journey. With a dedicated team of legal experts by your side, you can successfully navigate this path and secure the resolution you deserve.
Help Is Available to Understand and Pursue Your California Lemon Law Claim
Contact Nita Lemon Law Firm today for a free consultation and let us help you understand your rights under the California lemon law. Don't let a sour car experience leave you with a bitter taste; let our expertise work for you. Call 213-232-5055 in Los Angeles or 877-921-5256 throughout California statewide.