Watch Out for These Common Forms of Auto Sale Fraud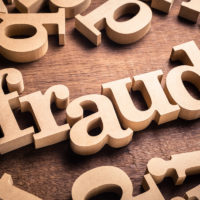 Getting stuck with a lemon vehicle isn't the only way that California car sale customers become the victims of a bad deal, nor is a lawsuit under California's Lemon Law the only way that defrauded consumers can get compensated after being defrauded by a dishonest car dealer. There are many ways that car dealers take advantage of their customers, both in major and minor ways. Learn about forms of auto fraud beyond Lemon Law below, and contact a California auto fraud attorney if you believe you've been a victim of fraud.
Fraud in the contract
Amidst the back-and-forth of a car sale negotiation, and what may be your hurry to get home with your new vehicle after reaching an agreed purchase price, you may not take the time to read the final contract for sale completely before signing. Unfortunately, some car salesmen take advantage of this fact in ways that can end up costing the customer thousands more in up-front costs or interest payments. Dishonest car salespeople may:
Include a different sale price in the final contract than what the customer may believe they agreed to pay
Not credit the full amount that the customer paid in a down payment, or the full value of a trade-in vehicle
Include a higher interest rate for financing in the contract than what the salesperson had quoted to the customer
Lies regarding the terms of a sale
Many car dealers take advantage of what facts an average customer knows about the car-buying process by telling customers out-and-out lies in an effort to make more from the sale. These untruths might include:
"You have to finance your car through this dealership." Car dealers stand to make a lot of money through vehicles financed through the dealership, rather than through an outside bank or credit union, and thus may tell customers that they cannot get the car at the advertised price, if at all, unless they finance the purchase through the dealer. In reality, customers may use outside financing for a purchase.
"The interest rate isn't negotiable; it's set by the bank." Dealerships that finance auto sales set their own interest rate. While the bank provides what's known as a "buy rate," any amount added to that rate is pure profit for the dealership. Buyers can ask what the buy rate is to find out how much the dealer has added to the bare minimum interest rate.
"You can't get the advertised price without including these accessories/purchasing a service contract/etc." Honest car dealers will not require buyers to purchase additional accessories or services to get the advertised price for a vehicle. Customers can demand the advertised price for a vehicle without any additional purchases or add-ons should dealers use this tactic.
If you've been the victim of fraud when purchasing a car in California, find out if you have a right to compensation by contacting the seasoned and effective California auto fraud lawyer Nick Nita for a free consultation, in Los Angeles at 213-232-5055, or statewide at 877-921-5256.