Study Finds that New Cars Aren't as Reliable as Buyers May Believe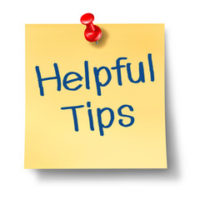 There are many reasons that buyers give for purchasing a new car rather than a used one: they may want a car in line with the latest design trends or the updated safety or comfort features offered by the newest model, but one reason that comes up very often is the desire to avoid the repairs that they believe will be needed in used vehicles, and not in new ones. Unfortunately, many new cars are far from reliable, especially in their first year of production. Read on to learn about new car reliability, and contact a seasoned California Lemon Law attorney if you've been disappointed to find that your warranty-protected car is not reliable.
Consumer Reports Car Reliability Survey
Consumer Reports regularly conducts surveys of individuals planning to purchase a new car in the next year, including those who have said that they would not be interested in a used car. The survey asks these respondents to explain their reasons for wanting a new car rather than a used one. In Consumer Reports' most recent survey, they polled over 2,000 licensed drivers over age 18 about their plans to purchase a car. Among those drivers who were only interested in buying a new car, 51% explained that they wanted a vehicle that was covered under warranty. Forty-six percent said that they didn't want to deal with the inconvenience of repairs and maintenance that a used vehicle might impose. Forty-four percent of respondents didn't want to incur the costs of repairing an older car, and 43% had concerns that their vehicle would break down.
While customers assume that new cars will come with fewer repair costs, this isn't always true. Ed Kim of the auto consulting firm AutoPacific explains that there is "this perception that new cars will break less, even if it's not what the reality is." Consumer Reports also conducts surveys on the reliability of new car models and has found that a number of new vehicles are very problematic when first being manufactured. These include the Tesla Model X, which was voted the least reliable car in a 2017 reliability survey and had issues with its air conditioning system and doors in its first two years of production.
Sometimes, vehicles will receive updates that impair, rather than increase, their reliability. The Subaru Impreza regularly scored highly on Consumer Reports reliability surveys until a major redesign in 2017 resulted in widespread complaints among new Impreza buyers. Similarly, a transmission redesign in the 2017 Buick LaCrosse caused many owners of new models to complain of the vehicle when there had never been a problem in past models.
California Lemon Law
Fortunately, California laws exist which offer buyers of new and used cars whose vehicles are under warranty a way to seek compensation for the hassle of unwittingly purchasing an unreliable vehicle. When buyers are forced to conduct repeated repairs on their new or used and warrantied vehicle, they may have a right to a replacement car under California's Lemon Laws.
If you've been forced to make repeated repairs on your new vehicle in California, find out if you have a claim for money damages for the time and expense you've been forced to spend on these repairs by contacting the skilled and effective California Lemon Law attorney Nick Nita for a free consultation at 213-232-5055, or 877-921-5256.