Can You Return a Car You Just Bought?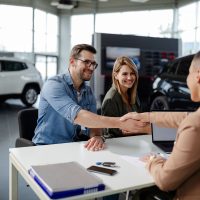 Under most circumstances, if you buy a new or used car, the sale is final. Dealerships are not in the habit of letting customers return vehicles days, weeks, or months after purchase just because the buyer experiences buyer's remorse. You may, however, have good reason to want a return: If the car turns out to be a lemon, or if you discover you were ripped off, you might want your money back. Below, we discuss the circumstances under which you can return a car after purchase. For help with a defective vehicle in California, call a dedicated California lemon law attorney at the Nita Lemon Law Firm.
Returning a Used Car: The Cancel Option
California law requires sellers of used vehicles to offer the buyer a cancellation option so long as the purchase price is under $40,000. The purchaser has the legal right to purchase a two-day cancellation option, meaning the buyer can cancel the contract and get a full refund within two days, for any reason or for no reason at all.
The cancellation option is not automatically present in every used car sale, however; the seller must offer the option, and the purchaser must choose to buy the two-day safety net. Typically, the cancellation option costs between $75 and $250 for vehicles costing less than $30,000, and up to one percent of the purchase price for cars costing $30,000 – $39,999. The dealership may charge an additional restocking fee upon return of the vehicle, up to a maximum of $500.
Used or New: Lemons and the Right to Return Defective Vehicles
Buyers of new vehicles are not guaranteed the right to pick up a cancellation option for simple buyer's remorse. However, buyers or lessees of used or new vehicles have the right to a car that works. If you buy or lease a car that has a serious flaw or defect in violation of the manufacturer's warranty or certified used seller's warranty, California's Lemon Law protects you.
Defects that can trigger Lemon Law protections include anything that substantially affects the use, value, or safety of the vehicle. The Lemon Law kicks in when the defect cannot be fixed within a reasonable number of repair attempts. How many attempts constitute a "reasonable number" depends on the nature and severity of the defect. A defect that seriously compromises the safety of the vehicle, for example, will trigger Lemon Law protections very quickly.
If the deficit can be repaired, the manufacturer must undertake the necessary repairs. If the defect cannot be repaired, the car is a lemon. If you purchased a vehicle that turns out to be a lemon, you have the option to either have the manufacturer repurchase the vehicle from you (a refund) or replace the vehicle with a working model.
Used or New: You Got Ripped Off
California's Car Buyer's Bill of Rights guarantees you certain rights when buying a car, used or new. Among other things, the seller must:
Provide a detailed price list disclosing the cost of all options, including estimated monthly payments with and without the options

Disclose the credit score and credit reporting agency they used to calculate your rates if you obtain dealer financing

Adhere to maximum financing markups
If the dealership included hidden fees, failed to properly identify the cost of options, exceeded their allowed markups, or otherwise violated your rights, you might have been unlawfully overcharged. If you were overcharged, you could have a claim for fraud or misrepresentation. You may be entitled to compensation from the dealership, including a right to return the vehicle, get a refund, and get out of outstanding loans or other financial obligations.
Trusted Advice and Representation From a Knowledgeable California Lemon Law Attorney at Nita Lemon Law Firm
If you are experiencing problems with your vehicle, I would like the opportunity to evaluate your lemon law claim at no charge to you and discuss your legal options. For a free, no-obligation consultation, please call me toll-free at 877-921-5256, submit a free case evaluation on my website at www.nitalemonlaw.com, or email me directly at nick@nitalemonlaw.com. Either way, I will personally evaluate your case and promptly respond to your inquiries. I look forward to hearing from you.