What is a "Reasonable Number of Repair Opportunities" under California's Lemon Law?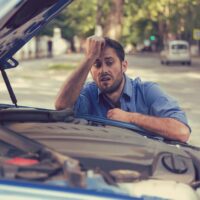 Many people believe that they cannot take advantage of California's Lemon Law without first conducting many serious repairs on their vehicle. Auto manufacturers and auto dealers are perfectly happy for buyers to believe this, because it keeps people from utilizing the rights they are granted under California law. In reality, the standard for seeking a refund under the lemon law is far lower than many people realize. Read on to learn about the "reasonable repair" standard under California's lemon law, and call a California auto fraud attorney if you believe you've been sold a lemon or if you have any California auto fraud issues.
If You Give the Manufacturer a Chance to Repair, That's Enough
California's Lemon Law has been evaluated and interpreted by California courts. California courts understand that the Lemon Law is meant to be extremely consumer-friendly and should not be construed to place a high burden on auto buyers to deal with safety issues and other defects. Buyers need not go through a series of expensive repairs before taking advantage of the lemon law.
As interpreted by California courts, in order to utilize the remedies under the Lemon Law, a consumer only has to provide the manufacturer with a "reasonable opportunity" to repair the vehicle. In a case titled Oregel v. American Isuzu Motors, Inc., the California appellate court stated that "the only affirmative step the Act imposes on consumers is to 'permit[] the manufacturer a reasonable opportunity to repair the vehicle.' Whether or not the manufacturer's agents choose to take advantage of the opportunity, or are unable despite that opportunity to isolate and make an effort to repair the problem, are matters for which the consumer is not responsible."
That means that a consumer who discovers a defect needs only to bring a vehicle in to the manufacturer for repairs. Even if the manufacturer is unable to make the repair, or chooses not to, the consumer has done their duty under the law. Nor is there a specific number of repair opportunities to trigger the protection of the Lemon Law. A "reasonable number" of repair opportunities is case-specific and depends on the facts of the case. If your manufacturer tells you they just need to order a part and will repair your vehicle next time, then you should give them the chance to make the repair. But if you have brought your car in two or three times and the manufacturer still fails to make a repair, you have likely satisfied your duty. California courts generally agree that the word "attempts" implies that there should be at least two attempts to repair. More than two attempts may not be required. Your California Lemon Law lawyer can evaluate your circumstances and discuss your options with you, helping determine whether more repair attempts are required before you seek to trade the car back in or pursue other remedies under the law.
Call a Dedicated and Experienced California Lemon Law Attorney
If you purchased a defective vehicle in California, find out if you have a right to compensation by contacting the dedicated and passionate California lemon law attorney Nick Nita for a free consultation, in Los Angeles at 213-232-5055, or statewide at 877-921-5256.