Does My Car Qualify For Lemon Law?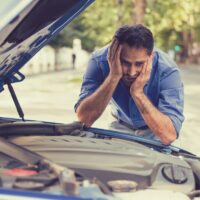 California's Lemon Law protects auto buyers who purchase a vehicle with an inherent defect that prevents the buyer from enjoying the vehicle they thought they were purchasing. Pursuant to the Lemon Law, dealerships must either fix the defect, replace the car, or buy it back from the customer, depending on the circumstances. The Lemon Law does not apply to all vehicles for all time, however. There are requirements that must be satisfied in order for a buyer to rely on California's Lemon Law. To understand the prerequisites to apply California's Lemon Law, read on. If you were sold a lemon or if you believe you were the victim of auto fraud, call a dedicated California lemon law attorney for help protecting your rights and your safety.
Which Cars Are Covered by California's Lemon Law?
California's Lemon Law, formally known as the Song-Beverly Consumer Warranty Act and the Tanner Consumer Protection Act, is meant to protect auto buyers for a set period of time after purchase. The Lemon Law covers vehicles purchased or leased in California.
The specific rules for covered vehicles are as follows:
All new vehicles are covered, as well as used and leased vehicles that are still covered by the manufacturer's new vehicle warranty or with a certified extended warranty
The Lemon Law covers new and used vehicles purchased for personal, family or household use, as well as vehicles with a gross weight below 10,000 pounds used for a business with five or fewer registered vehicles (e.g., it would not apply to semi-tractor-trailers or companies with a fleet of limousines)
New, used, and leased vehicles are covered for the first 18 months after purchase or lease, or for the first 18,000 miles driven, whichever happens first
If the warranty extends beyond 18 months, the Lemon Law protects vehicles for the entire length of the manufacturer's warranty
If the vehicle is used and outside the manufacturer's warranty, has more than 18,000 miles already, or if it was purchased or leased outside of California, the Lemon Law does not provide protection for the buyer.
What Counts as a Defect for Lemon Law Purposes
California's Lemon Law requires automakers to replace or buy back a vehicle that does not function properly, under its written warranty, even after a "reasonable" number of repair attempts have been made. "Reasonable" typically means that the manufacturer or dealership has made at least two attempts to repair a problem with the vehicle that could lead to injury or death, or that the manufacturer or dealership has made at least four to six attempts to repair another problem with the vehicle. Issues that create safety concerns, then, trigger Lemon Law protections more quickly than do non-safety issues. For issues that do not raise a safety concern, the number of repair attempts a manufacturer is allowed before being required to buy back or replace the vehicle depends on the specific problem.
Vehicles will also qualify if the owner has been unable to drive the vehicle for at least 30 days total, even if not consecutive (such as if the vehicle has been "in the shop" on multiple occasions totaling 30 days off the road).
Experienced Advice and Representation From a Celebrated California Lemon Law Attorney at Nita Lemon Law Firm
If you are experiencing problems with your vehicle, I would like the opportunity to evaluate your lemon law claim at no charge to you and discuss your legal options. For a free, no-obligation consultation, please call me toll-free at 877-921-5256, submit a free case evaluation on my website at www.nitalemonlaw.com, or email me directly at nick@nitalemonlaw.com. Either way, I will personally evaluate your case and promptly respond to your inquiries. I look forward to hearing from you.