What's the Grace Period to Return a Car in California?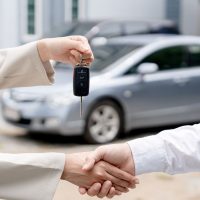 Buying a new or used car should be a great feeling, but it doesn't always turn out to be the joyous occasion we hoped. We've all experienced buyer's remorse at one time or another. It seems that the bigger the purchase, the more worried we get that we made the wrong decision. With something as big as a car, and the three to seven-year auto loan that comes with it, it's understandable to have that feeling of heaviness in the pit of your stomach as you drive off the lot. What if you change your mind after you already bought the car? Is there anything you can do? Read about your rights under California and your options to return a car you just bought. If you bought a lemon or were victimized by auto fraud, contact Nita Lemon Law for a free consultation with a skilled and experienced California lemon law attorney.
Option to Cancel a Used Car Purchase
The California Car Buyer's Bill of Rights allows you to purchase a two-day sales contract cancellation option from the dealer. This is also known as an option to cancel. Any licensed dealer must offer this option for any used car that costs $40,000 or less. This option gives you the right to cancel the sale for any reason within that two-day window. Read the terms of the option contract closely to make sure you get the timing right. Also, make sure you know what time the dealership closes.
An option to cancel fee usually runs somewhere between $75 and one percent of the vehicle's purchase price. You can also lawfully be charged a restocking fee, which typically costs anywhere from $175 to $500.
Under the California Car Buyer's Bill of Rights, if the car does not meet all of the following conditions, the dealer will not be required to accept its return:
The car does not have more miles on it than the limit stated in the contract, which must be at least 250 miles according to the law;
The car is returned with all original paperwork;
The car is brought back in the same condition in which it was bought; and
The vehicle does not have any tickets or liens.
If you meet all of those conditions and return the car under your option to cancel contract, the dealer is required to give you a full refund of your purchase price, including sales tax and registration fees, and any deposit you put down. If you traded in your old vehicle when purchasing the car, the dealer must return your trade-in as well. If they've already sold it, then they must pay you the fair market value of your old car or whatever value was allocated to it in the option to cancel contract.
If You Didn't Purchase the Option to Cancel
If you bought a new car or bought a used car without the option to cancel, the dealer isn't required to take back your car, but you can still try negotiating with them. Many dealerships want to foster a long-term relationship with their customers; they want to service your car, sell you another vehicle down the road, and be the dealer you send your friends and family to. It's worth trying to work something out with the dealership, especially if you are deciding to buy a different vehicle from them instead of just walking away. If you return the car in the same condition without many miles added, they may be willing to work with you.
If you want to return the car because you think you got ripped off, it might be time to talk to a lawyer. Car purchases are generally considered arms-length transactions, and the principle of buyer beware applies. Everyone knows that car prices are negotiable, and nobody expects to pay the full sticker price unless the vehicle is in very high demand. For those reasons, it can be hard to make a case that the dealer should take the car back just because you think you made a bad deal.
However, if there was any type of fraud and you did not get what you paid for, you can and should contact a lawyer. If you bought a car with a hidden defect that the dealer should have disclosed, or if they misrepresented the condition of the vehicle, they may be guilty of auto fraud. You might also have rights under California's lemon law if the vehicle has warranty defects that cannot reasonably be repaired. A California lemon law attorney at Nita Lemon Law can determine whether the lemon law applies to your case and also whether you were the victim of auto fraud.
The Dealer's Option to Cancel
In a final surprising twist, most auto sales contracts in California contain a provision that says the dealer can require the customer to bring the car back within ten days of purchase. It's not uncommon for dealerships to finalize the sales transaction before the financing is finalized. If the financing falls through for some reason, the dealer can demand the car back within that ten-day window.
Help Is Available With Lemon Law and Auto Fraud Issues in California
For help understanding your rights as the buyer of a new or used car in California, contact Nita Lemon Law for a free consultation. Call 213-232-5055 in Los Angeles or 877-921-5256 in Southern California and statewide.