Millions of Takata Seat Belts May be Faulty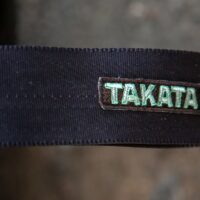 When you purchase an automobile, you have the right to expect your vehicle to be fully functional. There should be no doubt in your mind that the parts are all up to regulatory code and that they function as designed. When cars go into the market with defective parts, people get hurt, and people die. Honda recently confirmed the 17th U.S. death linked to faulty Takata airbags, another in a saga involving one of the world's largest auto recalls. Now, news outlets are reporting that another massive recall may be on the horizon connected to seat belt defects. If you own a vehicle subject to a recall, if you have been sold a lemon, or if you have auto fraud concerns, reach out to a passionate and knowledgeableCalifornia lemon law attorney for help protecting your rights and your safety.
Regulators Probing Takata Seat Belts for Concealed Defects
According to reports, we may soon be looking at another of the world's largest auto recalls. Takata, the same Japanese supplier responsible for the recall of tens of millions of vehicles, hundreds of injuries, and dozens of deaths due to faulty airbag inflators, may be at it again. Joyson Safety Systems, the Chinese-owned automotive supplier that acquired Takata after it went under earlier this decade, stated that it is now poring over 20 years of testing data concerning seat belt webbing and has identified inaccuracies. These inaccuracies suggest that data may have been deliberately altered.
Japanese regulators have started investigating the potential seat belt defects and have advised automakers to prepare for massive recalls. If there are problems with the safety data, the potential recall could be astronomical: Takata's seat belt webbing is present in more than 30 percent of the vehicles produced worldwide. Defective seat belt webbing could lead to belts ripping or tearing, allowing for catastrophic injuries and accidents to occur. The National Highway Traffic Safety Administration (NHTSA) has since announced that it is aware of the reports and is also gathering information.
The seat belt fiasco comes after several years of huge recalls and lawsuits tied to Takata airbags. It was discovered in 2014 that Takata airbag inflators could malfunction as they aged, exploding and sending plastic and metal shrapnel at passengers when the airbag inflates. Moreover, it was revealed that senior managers knew of the dangers and tried to cover it up. Falsifying data about seat belt webbing safety would be another instance of the massive supplier putting profit over safety. The company went bankrupt in 2017 after a series of lawsuits and criminal investigations.
Trusted Advice from a Dedicated California Lemon Law Attorney at Nita Lemon Law Firm
If you are experiencing problems with your vehicle, I would like the opportunity to evaluate your lemon law claim at no charge to you and discuss your legal options. For a free, no-obligation consultation, please call me toll-free at 877-921-5256, submit a free case evaluation on my website at www.nitalemonlaw.com, or email me directly at nick@nitalemonlaw.com. Either way, I will personally evaluate your case and promptly respond to your inquiries. I look forward to hearing from you.