Massive Car Dealer Fraud Affects California, Arizona Used Car Buyers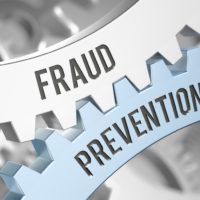 An investigative report recently uncovered a massive fraud being perpetrated by several auto dealerships in Arizona. Buyers from Arizona and California have been learning shocking information after trading in their old cars and purchasing new ones: They are not, in fact, the legal owners of their new cars. Moreover, their old trade-ins have not been paid off, leaving them still on the hook for pre-existing loans in addition to loans owed on the new cars. Read on for details about the egregious scam, and contact a California auto fraud attorney if you believe you've been a victim of auto dealer fraud.
Arizona used car dealer didn't pay off trades or transfer title to buyers, sold junk heaps
A number of California and Arizona car purchasers discovered a host of problems with cars purchased from a Tempe dealer, according to an investigative report conducted by an Arizona newspaper. Buyers would go through the purchase process normally: see a car on the lot, negotiate a trade-in deal, secure financing, sign the papers. The dealership would give every appearance and assurance of a normal auto sale transaction. But in reality, the dealership was not actually transferring legal title to the new owners.
Buyers are also finding many problems with the cars themselves. Many of the cars quickly developed mechanical problems to the point of being inoperable. The dealership refused to provide promised repairs. Additionally, insurance policies that were financed as part of the deals have not been activated, leaving the buyers exposed. When the owners would discover these problems and complain to the dealership, they would find that the dealer had already secretly moved their trade-in cars to other dealerships in different cities and sold them, again without proper paperwork. Buyers would learn that they now have a car that they didn't own, which was uninsured, and that their previous car loans had not been properly paid off or transferred to the dealership. They were left with no car to actually drive but two sets of loans to pay off.
The report found that a group of auto dealerships in Arizona colluded to perpetrate the scheme. Three of the dealerships identified have since closed amid allegations of wrongdoing: Onyx Motorsports in Tempe, Main Auto Group in Phoenix, and Luxor Auto Group in Scottsdale. The report also identified RPM Motors in Phoenix and Creative Bespoke in Scottsdale as part of the scheme. Several of the dealerships have the same owners and staff, while others were connected by business arrangements.
Victims of the scheme have had trouble recovering their old vehicles or getting their money back amid the tumult of loan and title issues. The Arizona Attorney General's Office has apparently been reluctant to pursue the auto dealers for fraud, as Arizona law suggests the claims involved might be limited to contract disputes rather than criminal fraud. Additionally, the consumer protection bureau stated that it cannot help with claims against businesses that have since closed. Buyers have been forced to trek around Arizona looking for their old cars and negotiate a repurchase from used car lots or other new owners. A skilled auto dealer fraud lawyer might be able to help.
Auto Dealer Fraud can be Stopped; An Experienced California Attorney can Help
If you've been the victim of fraud when purchasing a car in California, find out if you have a right to compensation by contacting the dedicated and passionate California auto dealer fraud lawyer Nick Nita for a free consultation, in Los Angeles at 213-232-5055, or statewide at 877-921-5256.