Can I File a Lemon Law Claim, Even If My Warranty Has Expired?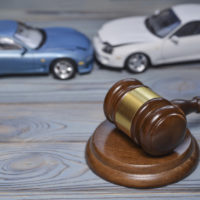 California's Lemon Law offers buyers of new and certain used vehicles a right to compensation or replacement of a vehicle when it has an unrepairable defect. Normally, only vehicles covered by warranty are eligible for a remedy under the Lemon Law, but there are cases when owners of a defective vehicle may have a Lemon Law claim even after their warranty has expired. Learn more about filing a Lemon Law claim after expiration of the vehicle's warranty below, and contact an experienced California Lemon Law attorney with any questions you may have.
My Warranty Expired—Can I Still File a Lemon Law Claim in California?
In essence, California's Lemon Law provides that, if a car has a defect that is covered under warranty that the manufacturer can't repair after multiple attempts, the car's owner is entitled to have the car repurchased or replaced. Once the warranty expires, most car owners assume that any defects arising in the vehicle after the warranty has expired won't be covered by the Lemon Law, but this isn't always true. If the defect in your vehicle arose before your car's warranty expired, you may still be able to file a Lemon Law claim. A Lemon Law claim arises only after there have been multiple attempts to repair the vehicle's defect. If the first attempt was made before the warranty expired, then the owner may still have a Lemon Law claim once it becomes clear that the defect cannot be repaired.
Preserve Your Claim by Keeping Careful Records
Car manufacturers will be quick to attempt to reject Lemon Law claims filed after the car's warranty has expired. Proving these claims will require vehicle owners to present carefully-kept records of all repair attempts so that manufacturers and courts can see that the attempts began before the warranty expired. Even if the repair shop cannot recreate the problem when the car is brought in for maintenance, owners must obtain a record from each attempt at a repair. These records are important, whether or not the vehicle's warranty has expired.
Additional Time Limits Can Affect the Success of a California Lemon Law Claim
Other time limits exist that restrict when a Lemon Law claim can be filed in California, including the four-year statute of limitations. After four years have passed since the owner learned of the issue, they will no longer have the right to file a claim. Additionally, allowing more time to pass after discovering the right to file a Lemon Law claim means that claimants will have a harder time finding the evidence they need to support their case. If the owner has spent months or years driving their car despite the defect, they may also face a challenge in proving that the problem was sufficiently material to warrant a replacement vehicle. For these and other reasons, owners who believe they may have a Lemon Law claim should take action as soon as possible after discovering a defect in their vehicle.
Help Is Available for Lemon Law Claims Throughout California
If you believe you may have a right to a repurchase of your vehicle under California's Lemon Law, contact the seasoned and knowledgeable Los Angeles Lemon Law attorney Nick Nita for a free consultation on your case at 213-232-5055, or statewide at 877-921-5256.