Kia and Hyundai Settle Engine Defects Class Action: Are Your Rights Affected?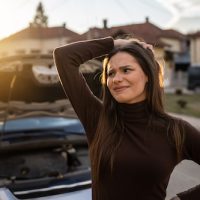 Hyundai recently agreed to settle a class action based on alleged defects in several Hyundai and Kia vehicles. The vehicles covered by the defect were built with dangerously defective engines prone to sudden stalling and spontaneous fires.
The parties reached a preliminary settlement, subject to final approval by the court. Class members–anyone who bought or leased a covered vehicle–will be bound by the class action settlement unless they choose to opt-out. Read on to learn about the case, and if you have a defective Hyundai, Kia, or other car in California, call a dedicated California Lemon Law attorney for help pursuing individual claims.
Kia and Hyundai Engine Defects Could Lead to Failure, Fires
A number of owners and lessees of a variety of Hyundai and Kia vehicles manufactured between 2010 and 2019 brought putative class actions seeking to hold the automakers liable for dangerous defects. The claims concern vehicles equipped with either a multipoint fuel injection ("MPI") or gasoline direct injection ("GDI") engines; specifically, the Theta II 2.4-liter MPI engine, the 1.6-liter Gamma GDI engine, and the 2.0-liter Nu GDI engine.
According to the plaintiffs, the covered vehicles contain an engine defect that causes an "unacceptable risk of engine failure and spontaneous engine stalling and fire while driving." Specifically, the plaintiffs allege that "due to an improper manufacturing and machining process," connecting rod bearings in the vehicle engines may "undergo prolonged failure" and eventually begin to fracture, causing "large amounts of metal debris . . . to accumulate in the engine oil." The contaminated engine oil can result in catastrophic engine failure and engine compartment fire. Many of the plaintiffs experienced catastrophic engine failure and/or fire themselves.
After several years of litigation and consolidation of many different cases, the parties reached a proposed settlement. Class members will benefit from an extended warranty, free repairs pertaining to the covered issues, and certain other damages.
A wide range of Hyundai and Kia vehicles are covered by the settlement, including various model years of the Hyundai Sonata Hybrid, Santa Fe, Tucson, Elantra Coupe, Elantra GT, and Veloster, as well as various model years of the Kia Optima, Sorento, Sportage, Forte, and Soul.
Should You Opt Out of the Settlement?
If you are a member of the proposed class–meaning you own or lease any of the covered vehicles–you are automatically included in the settlement. Unless you opt-out, your right to recovery will be heavily circumscribed by the settlement. Class members wishing to opt out of the settlement must do so by August 7, 2023.
The primary relief offered by the settlement is an extended warranty. That warranty is only available for car owners who obtain the relevant "Knock Sensor Detection System" (KSDS) software update within 150 days of the notice date. Class members can also seek reimbursement for repair costs and associated expenses. Class members who traded in a covered vehicle after experiencing a fire or engine failure can collect certain additional damages.
Unfortunately, with this type of settlement, not every class member is likely to recover, and certainly not recover fully. There will be a final, finite pot of cash, and it's likely that not everyone will get reimbursed fully for the cost of repairs, returns, associated expenses, and other damages.
If your Kia or Hyundai is or was dangerously defective and you choose to opt-out and pursue your own Lemon Law claims, you might be eligible for a much greater recovery. You're more likely to actually get full compensation for costs you incurred while attempting to get repairs. You may be eligible for a possible refund or replacement vehicle, as well as additional damages should you and your attorney be able to show that the automakers knew about the dangers and willfully shirked their duty to keep customers safe.
Notably, the settlement excludes claims for death, personal injury, and property damage (aside from class vehicles subject to a qualifying repair). Even if the settlement goes through and you did not opt out, if your Hyundai or Kia stalled or caught fire and you or anyone you care about was injured as a result, you still have the right to bring your claims.
The court set a final fairness hearing to approve the settlement for September 8, 2023. Class members who wish to opt-out or make any objections to the settlement must do so on or before August 7, 2023.
Discuss your situation with an experienced California Lemon Law attorney to find out whether you should opt out of the proposed settlement and how to seek maximum compensation.
Trusted Advice and Zealous Representation From a Seasoned California Lemon Law Attorney at Nita Lemon Law Firm
If you are experiencing problems with your vehicle, I would like the opportunity to evaluate your lemon law claim at no charge to you and discuss your legal options. For a free, no-obligation consultation, please call me toll-free at 877-921-5256, submit a free case evaluation on my website at www.nitalemonlaw.com, or email me directly at nick@nitalemonlaw.com. Either way, I will personally evaluate your case and promptly respond to your inquiries. I look forward to hearing from you.