Is It a Good Idea to Arbitrate My Lemon Law Claim?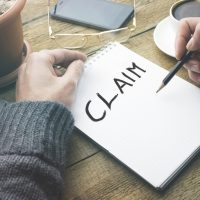 If you've been having chronic problems with a new car purchased in California, you may be considering filing a Lemon Law claim and seeking a buyback of your vehicle. The manufacturer will almost certainly try to convince you to arbitrate your claim rather than file a claim in court. The arbitration process may sound good on paper, but there's a reason that manufacturers favor arbitration, and it isn't because they're in a hurry to get you justice. Read on to learn why arbitration of a Lemon Law claim favors the manufacturers of defective vehicles, and contact a California Lemon Law attorney with any additional questions.
Myth 1: Costs are lower than filing a case in court
Manufacturers will try to convince you that it's a good idea to arbitrate your dispute since the process is cheaper for you than going to court with your claim. What the manufacturer isn't telling you is that most California consumers don't pay to bring their claims in court. Under the California Civil Code, when car buyers are successful in bringing a Lemon Law claim against their car's manufacturer, the manufacturer is obligated to pay their legal fees, court costs, and other expenses associated with bringing the case. Additionally, most attorneys who specialize in California Lemon Law claims take their cases on contingency. This means the attorneys only get paid once they win your claim on your behalf and receive their fees from the manufacturer.
Myth 2: The process is faster
Manufacturers also tout the speed of the arbitration process, as compared to the time it takes to file a claim in court. While arbitration does take less time, it rarely results in as substantial an award for consumers as a claim filed in court. Consumers have a right to accept or reject an arbitrator's award, but this means that consumers who receive a bad result in arbitration will be stuck fighting for the money they're owed even longer by having to file a court case after the arbitration is concluded.
Myth 3: Arbitration is fair to both sides
Finally, manufacturers assert that arbitration is a completely neutral process. Arbitration was designed to be neutral, but, in reality, the process rarely grants claimants a fair chance to recover for their losses after purchasing a defective vehicle. Specifically, the rules of discovery that apply in arbitration make it harder for claimants to win in arbitration than in court. When claimants go to court, they can force manufacturers to turn over documents, witnesses, and other evidence relevant to their claims, but in arbitration, claimants have a weaker right to demand these forms of proof. Since claimants carry the burden of proving their claims and manufacturers need only poke holes in a claimant's case, this makes it more difficult for claimants to succeed in arbitration.
If your new vehicle has had serious mechanical issues and spends more time in an auto mechanic's lot than on the road, find out if you're eligible to file a California Lemon Law claim to receive money damages for your faulty vehicle by contacting the experienced and determined California Lemon Law attorney Nick Nita for a consultation, at 213-232-5055.