Ford Issues Recall of Potentially-Incendiary Charging Cable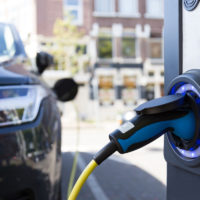 Recall notices can feel inconvenient and often go disregarded by owners, but some involve critical fixes or replacements. Defective vehicles or vehicle accessories may have dangerous effects and result in costly damage should they fail to function as promised. Ford has recently issued a recall notice of a charging cable that affects roughly 50,000 vehicles in several of their plug-in hybrid and electric car models. Read on to learn more about the recall, and contact a California dangerous vehicle attorney if you've been injured or suffered property damage by a defective car or truck.
Charging cable may cause home outlets to overheat, catch fire
The recently-issued recall affects owners of electric vehicles manufactured by Ford. According to the manufacturer, the so-called "convenience charge" cord provided with certain Ford vehicles beginning with the model year 2012 are prone to overheating. Convenience charge cables are designed to be used in household outlets, as opposed to dedicated charging stations which owners may have installed. While created to be used in household outlets, Ford reports that when the convenience charge cables being recalled have been used in a wall outlet that, according to Ford, "is not on a dedicated circuit or is damaged, worn, or corroded," then the cord may increase the temperature of the outlet and cause a risk of fire. In fact, the cables have resulted in multiple fires in owners' homes.
The charging cables were issued with three different Ford models over the course of several years. Specifically, the recall affects owners of the following vehicles:
Ford Focus Electric hatchbacks from the model years 2012 through 2015 manufactured at the Wayne, Michigan assembly plant;
Ford Fusion Energi plug-in hybrid sedans from the model years 2013 through 2015 manufactured in Hermosillo, Mexico; and
Ford C-Max Energi plug-in hybrid wagons from the model years 2013 through 2015, manufactured at the Wayne, Michigan assembly plant.
Owners of these vehicles will receive notice in the mail of the recall but can also contact a Ford dealer directly to receive a new convenience charge cord.
Ford Recalls may provide support for claims of damages
A vehicle recall, or recall of a vehicle component, won't always result in an additional claim for damages against the vehicle's manufacturer. However, when the defectively-designed or manufactured vehicle injures or harms the owner, then that owner may have a claim against the manufacturer for the costs associated with their injuries. For example, if a Ford C-Max Energi owner used their convenience charge cable according to manufacturer instructions and experienced a house fire as a result, they may be entitled to compensation for any physical injuries or property damage they suffered. The recall notice will provide strong evidentiary support for their claim that the cord was defective and caused the damaging fire. A defective vehicle attorney will understand how best to investigate and build these legal claims against negligent manufacturers.
If you've been the victim of harm caused by dangerous or defective vehicle design in California, contact the knowledgeable, seasoned, and effective California Lemon Law attorney Nick Nita for a free consultation at 213-232-5055, or toll free at 877-921-5256.