Facts You Didn't Know About Used Cars and California's Lemon Law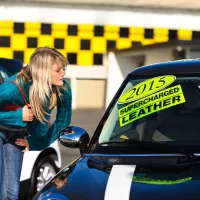 When it comes to buying a used car, knowledge is power. It empowers consumers to navigate the used car market with confidence, avoiding pitfalls, and ultimately ensuring value for money. However, not all used car buyers are aware of the protections available to them under California's Lemon Law. Nita Lemon Law Firm, a leading Californian Lemon Law firm, is here to guide you through some lesser-known facts about used cars and the intricate workings of the California Lemon Law.
Let's begin by exploring some intriguing facts about used cars.
Pre-owned Doesn't Mean Inferior
Many believe that used cars are inherently unreliable, but this is a misconception. Certified Pre-Owned (CPO) vehicles often undergo rigorous inspection and refurbishment processes by manufacturers or dealerships before being sold. These vehicles usually come with extended warranties for added peace of mind.
Depreciation Value
A new car's value typically depreciates about 20-30% in its first year. After three years, this could increase to around 40-50%. This is why used cars can often provide better value for money, particularly if they are well-maintained.
Lower Insurance Rates
Used cars generally have lower insurance rates. This is because insurance costs are directly linked to the car's value. As a car's value decreases over time, so do the insurance premiums.
California's Lemon Law: Dispelling Misconceptions
Now let's delve into California's Lemon Law, also known as the Song-Beverly Consumer Warranty Act. This legislation protects consumers who purchase or lease new or used vehicles that turn out to be "lemons" – that is, they have persistent, unrepairable issues. However, some facts about this law often surprise people.
Not Just for New Cars
Many assume that the Lemon Law only applies to new cars. In California, however, it also extends to used vehicles that are sold with a manufacturer's warranty. If your used vehicle is consistently in the repair shop for the same issue while under warranty, you may have a Lemon Law claim.
Not Limited to Cars
The Lemon Law doesn't just apply to cars; it also covers trucks, SUVs, RVs, motorcycles, and even boats. If it's a motor-driven vehicle used for personal, family, or household purposes and it has a substantial defect that can't be repaired, it could be a lemon.
Buyer's Remorse Clause
Contrary to popular belief, the California Lemon Law does not include a "buyer's remorse" clause that allows you to return a vehicle within a certain period simply because you've changed your mind. The law strictly covers vehicles with defects that substantially impair their use, value, or safety.
Substantial Manufacturer's Efforts
The law requires that a reasonable number of attempts be made to repair the vehicle by the manufacturer. If after these attempts the issue persists, the consumer may be entitled to a refund or replacement.
Legal Representation Fees
If you have a legitimate Lemon Law claim, the California statute provides that the manufacturer pays your attorney's fees. This means you can afford to take on the big manufacturers with experienced lawyers like the ones at Nita Lemon Law Firm, without worrying about the cost.
As a consumer, being informed is the best protection against purchasing a 'lemon.' If you're in the market for a used car, consider the facts presented here to ensure a smooth purchase process. Remember, California's Lemon Law is on your side, and if you ever find yourself stuck with a lemon, don't hesitate to contact Nita Lemon Law Firm for guidance and representation.