Why You Don't Want to Arbitrate Your Lemon Law Claim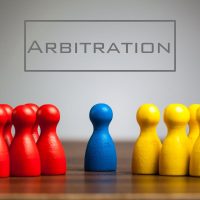 When faced with a defective vehicle, it's crucial to understand your rights and the options available for resolving your claim. One common route that manufacturers may suggest (or try to impose) is arbitration. This is a bad choice for the consumer. In this post, we discuss why you don't want to arbitrate your lemon law claim. For help with a lemon law claim in California, auto dealer fraud, or related issues, contact Nita Lemon Law to discuss your options with an experienced and successful California lemon law attorney.
Understanding Lemon Law Basics in California
Before we dive into the drawbacks of arbitration, let's briefly review the basics of California's Lemon Law. This law is designed to protect consumers who purchase or lease new or used vehicles with significant defects that the manufacturer or dealer can't repair within a reasonable number of attempts. A car is presumed to be a lemon during the first 18 months or 18,000 miles after two unsuccessful attempts to fix a serious safety defect, four unsuccessful attempts to address a less serious problem, or after the vehicle has been in the shop for more than 30 days total. However, even if these criteria don't apply, your car is still covered under the lemon law for the entire period of the original warranty, and there may be other ways to prove you have a lemon and are entitled to a remedy. Remedies under California's lemon law include a complete refund (buyback), a replacement vehicle, or a cash settlement that allows you to keep the car and receive payment for the vehicle's loss in value and other incidental costs.
The Arbitration Option
Manufacturers often propose arbitration as an alternative dispute resolution method. Arbitration involves presenting your case to a neutral third party, an arbitrator, who will make a decision on your Lemon Law claim. There is a reason why manufacturers prefer arbitration, and it's not because that's where you get the best deal as a consumer. Here are some of the many reasons why arbitration is not in your best interest:
1. Lack of Transparency: Arbitration proceedings are typically private, meaning they occur behind closed doors. This lack of transparency can put consumers at a disadvantage, as there is no public record of the proceedings. In contrast, a court case provides a more open and public forum.
2. No Jury: You have a constitutional right to have your lemon law case heard by a jury of your peers in court, instead of putting the entire decision into the hands of a professional arbitrator. The jury system is a bedrock of our justice system. Car makers know that juries typically hand out larger verdicts than arbitrators, which is one of the main reasons they favor arbitration over court.
3. Potential for Bias: While arbitrators are expected to be impartial, there is a concern that they may lean toward the interests of the manufacturer, who may be a repeat client. This perceived bias can undermine the fairness of the process. Even with neutral arbitrators, the process itself is tilted away from consumers who don't have the ability to force manufacturers to hand over evidence in their possession. In litigation, discovery rules allow you to depose witnesses, subpoena documents, and build your case with the evidence you need.
4. Limited Remedies: If you win your Lemon Law case through arbitration, the remedies available may be limited compared to what a court can offer. California's lemon law provides for remedies such as a refund or replacement of your defective vehicle, reimbursement of legal fees, and more. However, arbitration awards may not be as comprehensive.
5. No Right to Appeal: Once an arbitration decision is made, it is usually final and binding. This means you have no right to appeal if you believe the decision was unfair or erroneous. In contrast, a court decision can be appealed if necessary.
6. Potential for Delays: Arbitration is faster than going to court, but faster is not always better. If you end up rejecting the arbitrator's award because it is unfair and doesn't fully compensate you for your damages, you'll have wasted all that time, gained nothing, and still have to go to court.
7. Cost: Manufacturers might tout arbitration as cheaper than a trial, but that's not the whole picture. If you are successful in court on a lemon law claim, the manufacturer pays your legal fees; that's California law. Plus, your attorney will take your case on a contingency fee basis, so even if your case is unsuccessful, you don't owe any fees. In arbitration, you could be liable for paying half of the arbitrator's fee, plus fees for expert witnesses and other associated costs.
Why Choose a Lemon Law Attorney
Instead of opting for arbitration, a better choice is to consult a skilled Lemon Law attorney who specializes in California Lemon Law cases. Here's why:
1. Expertise in Lemon Law: Lemon Law attorneys have in-depth knowledge of California's Lemon Law and how it applies to your specific situation. They can assess your case, negotiate with the manufacturer, and, if necessary, take your case to court.
2. Advocacy on Your Behalf: Lemon Law attorneys are dedicated to protecting your rights as a consumer. They will fight for the compensation you deserve, whether it's a refund, a replacement vehicle, or other remedies available under the law.
3. No Upfront Costs: Most Lemon Law attorneys work on a contingency fee basis, meaning they only get paid if they win your case. This arrangement ensures that you can pursue your claim without worrying about upfront legal fees.
Contact Nita Lemon Law for Help With a California Lemon Law Claim
When you're dealing with a Lemon Law claim, arbitration may seem like an option, but it's not a good one. Choosing an experienced Lemon Law attorney to advocate for your rights will more often lead to a better outcome. Don't hesitate to seek legal advice and explore your options when it comes to resolving your Lemon Law claim effectively. Your consumer rights deserve protection, and an attorney can help you achieve that. In California, call Nita Lemon Law at 213-232-5055 or 877-921-5256 for a free consultation.