Does Lemon Law Apply to Motorcycles Too?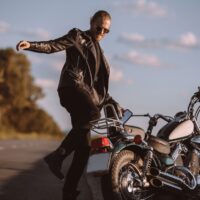 California's Lemon Law is a set of consumer protection provisions that guarantee purchasers of covered motor vehicles are not stuck with defective, dangerous automobiles and no recourse. When people think about the Lemon Law, they tend to think of defective cars. Is the Lemon Law limited to cars, or does it apply to other motor vehicles? Are motorcycle buyers protected? Do different rules apply to motorcycles and cars? Read on to learn about how California's Lemon Law applies to motorcycles, and call a dedicated California lemon law attorney for help protecting your rights and safety.
California's Lemon Law and Motorcycles
Good news: California's Lemon Law is not limited to passenger cars. The law protects purchasers of motorcycles that have problems under the manufacturer's warranty. The law is a bit different as applied to motorcycles. According to the Lemon Law for motorcycles, if you purchase a bike that does not perform like it is meant to, or otherwise does not meet the quality expectations as compared to the same or similar bikes, then you might have a lemon. If you have a lemon, the manufacturer is legally required to grant you a refund or provide you with a replacement motorcycle.
Motorcycle buyers are entitled to a refund or replacement if there's a defect that has not been cured after a reasonable number of repair attempts and the bike is still under the manufacturer's warranty. The law applies to vehicles registered for use on the highways. The law does not protect vehicles that are used exclusively as off-road vehicles, such as dirt bikes.
Is Your Motorcycle a Lemon?
If you are worried your motorcycle might be a lemon, be on the lookout for common defects. Even major manufacturers sell defective bikes, including Honda, Harley Davidson, Yamaha, Suzuki, BMW, Ducati, American Eagle, and all other motorcycle manufacturers big and small. Your motorcycle might be a lemon if you notice any of the following issues:
The bike stalls or cuts out
There's no start or no crank conditions
There are oil leaks or you notice oil spraying
There's a lack of power
There are problems with the electrical systems and features
There are problems with the steering, tires, or brakes
If you identify any of these issues, make a note. Take pictures, and keep notes of your repair attempts. Keep receipts, bills, and other documents relating to your good faith efforts to get your bike fixed. Repair shops and manufacturers might not keep a record of your repair efforts, and if you want to benefit from California's Lemon Law, you'll need to be ready with proof. Call a seasoned California motorcycle Lemon Law attorney for assistance. Your attorney can help identify problems that qualify for the Lemon Law and help you gather the evidence you need to get the refund or replacement that you are owed.
Get Trusted Advice and Passionate Representation From an Established California Lemon Law Attorney at Nita Lemon Law Firm
If you are experiencing problems with your motorcycle, car, or truck, I would like the opportunity to evaluate your lemon law claim at no charge to you and discuss your legal options. For a free, no-obligation consultation, please call me toll-free at 877-921-5256, submit a free case evaluation on my website at www.nitalemonlaw.com, or email me directly at nick@nitalemonlaw.com. Either way, I will personally evaluate your case and promptly respond to your inquiries. I look forward to hearing from you.