Defects Covered by California Lemon Law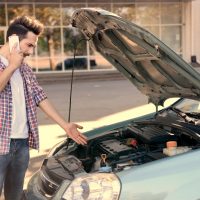 California's Lemon Law is an amalgamation of consumer protection laws that help consumers who purchase defective cars. If you buy a car, whether new or used (so long as it is still covered by the manufacturer's warranty), and your car shows up defective, you have the right to repair, refund, or replacement. If they cannot fix your car after a reasonable number of repair attempts, you can get your money back or a proper, working vehicle. Not every vehicle problem is covered by the Lemon Law, however. Auto manufacturers should certainly repair even minor scuffs that are present already when you drive off the lot, but you might not get the full protection of the Lemon Law. Continue reading to learn about which defects are covered under the Lemon Law. If you've been sold a lemon or otherwise subjected to auto fraud, call an experienced California lemon law attorney for help protecting your rights and safety.
Any Defect That Significantly Affects the Value, Use or Safety of the Vehicle is Covered
California's Lemon Law protects buyers who purchase vehicles with defects covered by the manufacturer's warranty. The law is meant to be particularly broad, applying to a wide range of defects that have a significant effect on the value, use, or safety of the vehicle. Serious problems that affect the safety of the driver benefit from an even stronger presumption of Lemon Law protection with fewer repair attempts, but even other issues that do not trigger serious safety concerns are covered.
Defects that are covered by the Lemon Law include, but are not limited to:
Defective airbags
Defective seat belts
Engine failure or fires
Brake pedal failure
Mold in the air conditioning
Steering problems
Uncontrolled acceleration
Electrical problems
Suspension problems
Coolant problems
Mechanical door and latch problems
Which Defects Are Not Covered?
Certain types of defects are specifically not covered by the Lemon Law. These are defects that arise due to the actions of the car owner or parties other than the auto manufacturer. Defects introduced to the vehicle after manufacture that are not covered by the Lemon Law include:
Defects caused by car accidents. The Lemon Law is meant to cover defects caused by the manufacturer. If a problem arises because of a car crash, it's not covered by the Lemon Law.
Defects caused by owner negligence. If the owner of the vehicle fails to take care of their car through poor maintenance or neglect, and a problem arises as a result of poor care, then the problem is unlikely to be covered by the Lemon Law. The law assumes normal wear and tear won't cause significant defects, but if the owner causes their vehicle's issue through negligence, they cannot benefit from the Lemon Law.
Defects caused by unauthorized repairs. If you experience a problem with your vehicle and you attempt to repair it yourself, or if you have an unauthorized person (such as a friend) try to repair the problem, and you wind up making the problem worse, the problem may no longer be covered by the Lemon Law. The law requires owners to go through authorized repair agents.
Trusted Advice and Representation From a Seasoned California Lemon Law Attorney at Nita Lemon Law Firm
If you are experiencing problems with your vehicle, I would like the opportunity to evaluate your lemon law claim at no charge to you and discuss your legal options. For a free, no-obligation consultation, please call me toll-free at 877-921-5256, submit a free case evaluation on my website at www.nitalemonlaw.com, or email me directly at nick@nitalemonlaw.com. Either way, I will personally evaluate your case and promptly respond to your inquiries. I look forward to hearing from you.