BMW Customers File Class Action Due to Dangerously Defective Battery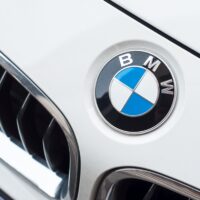 Hyundai and Kia are not the only auto manufacturers on the hook for selling dangerous, defective cars. Luxury automakers are just as likely to skirt safety protocols and put a defective product on the market. A class action was recently filed in a California federal court alleging that automaker BMW sold thousands of hybrid vehicles containing a defective battery. The defective part poses a serious risk to all drivers and passengers of the affected vehicles as well as others on the road at the time a battery defect is triggered. If you own a vehicle subject to a recall, if you have been sold a lemon, or if you have auto fraud concerns, reach out to a dedicated California lemon law attorney for help protecting your rights and safety.
BMW's Defective Batteries Lead to Recall, Lawsuit
BMW, like other auto manufacturers, has recently begun investing heavily in hybrid and battery technologies. Hybrids and battery-powered vehicles are the trend for the future, which is generally a positive for auto consumers (and, of course, the environment). However, advancing in the direction of better technology for the masses does not excuse putting a defective and dangerous product on the market.
In September 2020, BMW announced a recall for a few hundred plug-in hybrids sold in the United States. The covered vehicles included a battery produced by Samsung that carried the risk of having debris enter the battery cells during the production process. Affected batteries could short circuit, leading to a risk of vehicle failure as well as spontaneous combustion and fires. Passengers and drivers of affected vehicles face the risk of severe burns or, if a fire is triggered while the vehicle was in use, more severe injuries and death.
BMW has no fix for the problem. Owners cannot simply get the issue repaired. Instead, BMW advised customers simply not to charge their vehicles or use paddle shifters, Sport mode, or Manual mode. In October 2020, BMW expanded the recall to include over 4,500 U.S. vehicles as well as another 26,000 units sold globally.
BMW's actions are not sufficient. Owners are left with vehicles they cannot fully utilize and face the continued risk of vehicle failure and spontaneous fires. In response to the issue, a class action was filed against BMW on behalf of all consumers throughout California who own a vehicle containing the defective battery. The class action covers the following vehicles:
2020-2021 BMW 530e
2020-2021 BMW 530e xDrive
2020-2021 BMW 530e iPerformance
2020-2021 BMW X3 xDrive30e
2020-2021 MINI Cooper Countryman All4 SE
2020 BMW i8
2021 BMW 330e
2021 BMW 330e xDrive
2021 BMW 745Le xDrive
2021 BMW X5 xDrive45e
The class action seeks buyback refunds for purchasers of the covered vehicles under California's Lemon Law and to force BMW to stop selling the vehicles until there is a permanent fix. The lawsuit also seeks damages for BMW's fraudulent behavior, namely selling vehicles with a known, concealed defect. If you own an affected vehicle, call a knowledgeable California Lemon Law attorney to discuss your options. You may be able to bring your own claims against BMW for a refund and/or additional damages or join the class action with help from a trusted legal advisor.
Trusted Legal Advice and Representation from a Knowledgeable California Lemon Law Attorney at Nita Lemon Law
If you are experiencing problems with your vehicle, I would like the opportunity to evaluate your lemon law claim at no charge to you and discuss your legal options. For a free, no-obligation consultation, please call me toll-free at 877-921-5256, submit a free case evaluation on my website at www.nitalemonlaw.com, or email me directly at nick@nitalemonlaw.com. Either way, I will personally evaluate your case and promptly respond to your inquiries. I look forward to hearing from you.